If you've ever applied for credit or a loan, there will be a report about you with a credit reporting agency which lenders use to assess your ability to repay credit. You can get a free copy of your credit report each year to make sure it is correct.
What's in your credit report?
Your credit report contains information about your credit history. The information is collected from credit providers, courts and other organisations by credit reporting agencies. Here is a sample credit report.
Comprehensive credit reporting and how it's changing your credit report
From February 2018, some banks will be putting additional information about the credit products you hold on your credit report which will give a more complete picture of your credit history.
However, these banks are only required to add this new information to your report from July 2018.
The new information will include: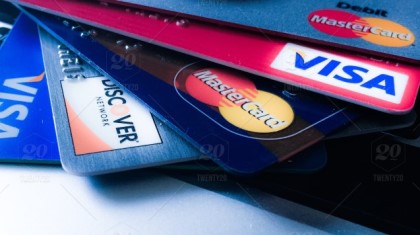 the type of credit products you have held in the last 2 years
your usual repayment amount
how often you make your repayments and if you make them by the due date.
What information is in your credit report?
You will find the following information in your credit report:
Personal details – Your name, date of birth, current and past addresses, employment and driver's licence number.
Joint applicant – A joint applicant's name will appear if you applied for the credit with another person and both your names appear on the credit card contract.
Credit cards – Information about the credit cards you hold.
Arrears brought up to date – Any debts that were unpaid and overdue and have now been paid or settled.
Defaults and other credit infringements – These could be utility bills or loan payments which are 60 days or more overdue and where debt collection activity has started.
Credit applications – Any credit you've applied for including loans you have been the guarantor on. (Find out how guaranteeing a loan can affect your credit report.)
Debt agreements – Any bankruptcies, court judgments, debt agreements or personal insolvency agreements in your name.
Credit liability information – For each credit product you have held in the last two years, information on the type of credit product, credit limit and opening and/or closing dates of the account will be included in your report. The identity of the credit provider is also included.
Repayment history – The date your credit payments were due, whether or not you made the payments by the due date (non payment or partial payment by the due date are both considered missed payments), and the dates you made any missed payments (but not the amounts that were missed). This information is provided for credit products held in the last 2 years.
Commercial credit applications – Any commercial or business loans you have applied for since March 2014.
Report requests – Which credit providers have requested copies of your credit report.
Your credit report does not include information about your payments of utility bills (electricity, water or gas) or phone bills (home, mobile and internet), unless you have missed a payment on any of these by at least 60 days.
Defaults on your credit report
If you don't make payment on a debt, your credit provider may refer your debt to a debt collector and/or report your debt to a credit reporting agency and ask them to record the default on your credit report. This may include defaults on your utility and phone bills.
A credit provider may only report your debt if:
The default amount is $150 or more
You're a 'confirmed missing debtor' or 'clearout' which means your creditor can't contact you, or
60 days or more have passed since the due date for payment, and
The creditor has asked you to pay the debt either in person (for example by phone call) or in writing (sending a written notice to your last known address)
The credit provider must notify you that they may lodge a report about the overdue payment, before they do so. Usually, your credit contract or service agreement will explain when your creditor may make a report about you to a credit reporting agency.
How long will a default be listed?
A credit default listing remains on your report for 5 years (in the case of a clearout it remains for 7 years). If you pay the debt, the listing stays but your credit report will be updated to show you have made payments.
When you apply for credit down the track, for example for a home loan or business loan, you may be rejected on the basis that there is a default listed on your credit report. Credit providers must tell you if your application has been rejected because of something in your credit report.
Get a free copy of your credit report
You have the right to find out what's in your credit report and correct any wrong information. You can receive a free copy once a year if you can wait 10 days from the date you request it. If you need a credit report sooner, or if you want more than one copy in a year, you may have to pay.
You can get a copy of your credit report from these credit reporting agencies:
Credit reporting agencies

Phone number

PO Box 966, North Sydney NSW 2059

13 83 32
CheckYourCredit.com.au (Dun and Bradstreet)
PO Box 7405, St Kilda Rd, Melbourne, VIC 3004
1300 734 806

GPO Box 1969, North Sydney, NSW 2060

1300 783 684

GPO Box 814H, Hobart TAS 7000

03 6213 5555
You'll need to provide the credit reporting agency with the following information to get a copy of your report:
Full name
Date of birth
Current address
Previous address
Day time phone number
Current or previous employer
A copy of your driver's licence, passport, birth certificate or Proof of Age card
A document issued by an official body which includes your name and address (eg. rates notice, utility bill or bank statement)
Important
You could have a report with more than one reporting agency.
If you live in Tasmania you may need to check with the Tasmanian Collection Service and Equifax. If you live in other states you may need to check with Equifax, CheckYourCredit.com.au (Dun and Bradstreet) and Experian.
How to check and correct wrong listings
When you get your credit report you should check all the loans or debts listed are actually yours and check details like your name and date of birth.
Smart tip
If there are loans or credit in your report that you know nothing about, it could mean someone has stolen your identity and taken out loans in your name. See identity fraud for what to do.
If you don't agree with what's in your credit report, you can ask to have it changed or ask for your comments to be added to your report. It's free to update your credit report to remove incorrect listings, but your credit report can only be changed if a listing is inaccurate or out of date.
Here are some typical mistakes to look for in your credit report and how you can get a wrong listing changed.
Mistakes by the credit reporting agency
The credit reporting agency may have reported your information incorrectly:
Your name or date of birth may be wrong or your address may need updating
A debt may be listed twice or the amount of a debt may be wrong
To fix this kind of error, contact the credit reporting agency you got the report from. They may be able to fix a small error straight away or help you get it changed.
Mistakes by the creditor
A creditor may have reported information inaccurately or wrongly. Here are some examples:
You may have been incorrectly listed as being in credit default (having an overdue payment of 60 days or more where debt collection activity has started) or the amount in default may be incorrect
The creditor failed to notify you about the outstanding debt
A default listing was made while the debt was in dispute
A payment arrangement was in place, or the terms were renegotiated, and the credit provider did not update their records to reflect this
An account was created in error or as a result of fraud by a third party (see identity fraud)
To fix this kind of error, follow these steps:
If you think you have had a credit default wrongly listed against you, contact the creditor and ask for it to be removed. If the creditor agrees the listing is wrong, they will ask the credit reporting agency to remove the listing from your report.
If you are not satisfied with the response you get from the creditor, contact the relevant Ombudsman service for help
You may be able to put a ban on your account free of charge to ensure only credit providers can access your account.
Case study: Jin had an incorrect listing in his credit report
Jin had a personal loan with a bank. Even though he'd been meeting all his repayments, he received a default notice on his loan. Due to a processing error, his payments had not been credited to the loan for 2 months. The bank fixed the problem and adjusted the interest charged. Jin paid out the personal loan about a year later.
When Jin applied for a home loan 2 years later, his application was rejected because of the old default listing on his personal loan. Jin contacted the bank and asked them to investigate and correct the listing, which they did. He reapplied for his home loan and got it.
Get free help from an Ombudsman
If you're unhappy with your creditor's response, an Ombudsman can help you by looking into whether the credit listing is wrong and should be removed. The Ombudsman can then order the creditor to ask the credit reporting agency to remove the listing. You will not be charged any fees for this assistance.
The time limit for making a complaint may be different for each Ombudsman service, so check with the one most relevant to you. If the wrong listing has caused you financial loss, include this in your complaint.
Financial counsellors also offer a free debt help service. They can negotiate repayment arrangements with your creditors, explain your debt options and help you apply for a hardship variation.
What to do if you can't resolve the problem
If an Ombudsman is unable to help you sort out the problem, you can lodge a complaint with the Office of the Australian Information Commissioner (OAIC) on 1300 363 992. You have 12 months from the date you became aware of the problem to make a complaint to the OAIC.
Beware of credit report scams
Don't search for credit reporting agencies over the internet, as you may find fake sites offering 'free credit reports' that are really out to scam you. If you want to contact a credit reporting agency online, type its URL into the address bar of your web browser.
If a business offers you a free credit report, they shouldn't need your credit card details. So don't provide these unless you understand why the agency is asking for them.
Never follow an email link offering a free credit report, or respond to an unsolicited email offering a free credit report – delete it. It is likely to be a scam, trying to trick you into giving out your personal information. For more information see banking and credit card scams.
Stay on top of your credit health by checking your credit report every year. Wrong listings not only affect your ability to obtain credit, but can alert you to things like identity theft.
Source : ASICs Moneysmart 2018  Reproduced with the permission of ASIC's MoneySmart Team. This article was originally published at www.moneysmart.gov.au/borrowing-and-credit/borrowing-basics/credit-reports
Important note: This provides general information and hasn't taken your circumstances into account.  It's important to consider your particular circumstances before deciding what's right for you. Although the information is from sources considered reliable, we do not guarantee that it is accurate or complete. You should not rely upon it and should seek qualified advice before making any investment decision. Except where liability under any statute cannot be excluded, we do not accept any liability (whether under contract, tort or otherwise) for any resulting loss or damage of the reader or any other person.  Past performance is not a reliable guide to future returns.
Important: Any information provided by the author detailed above is separate and external to our business and our Licensee. Neither our business, nor our Licensee take any responsibility for any action or any service provided by the author. Any links have been provided with permission for information purposes only and will take you to external websites, which are not connected to our company in any way. Note: Our company does not endorse and is not responsible for the accuracy of the contents/information contained within the linked site(s) accessible from this page.