Detailed market analysis and commentary

************************************************************************************************************
What was behind October's sell – off and what does it mean for the markets ?
There are always multiple reasons for volatile markets
This time was no different. One factor that's concerned investors for some time is that markets will suffer as central banks look to normalise monetary policy by reducing the volume of cash they're injecting into financial markets. We're seeing that in the US and it's following through in the UK and European markets. It's been estimated that nearly $US0.5 trillion has been removed from monetary stimulus since March this year.
Another factor is that forward earnings estimates for companies are coming under some pressure, particularly in the US market.  The last few years have been an extraordinary period for earnings growth and corporate profits in the US. Now, markets and investors are reconsidering what those growth prospects look like as we move into 2019. There are a few things that are likely to impact earnings:
Wage increases are coming through in many parts of the US economy. They are going to have an impact on corporate profit margins as we go into 2019.
Corporate America has really benefited from the tax reductions the Trump administration announced at the start of this year. However, that's a one-off benefit and as we move into 2019, that benefit is going to dissipate.
Investors are reacting to geopolitical pressures, particularly tariffs. Although there have been a number of announcements on tariffs by the US and China, we're yet to see any real impact on corporate earnings. However, investors are starting to become concerned about what tariffs could mean for companies' future earnings.
So the recent market instability had a number of different drivers. And it's all happened against a backdrop in which share valuations, especially in developed countries, have been very high, making markets vulnerable to sudden falls.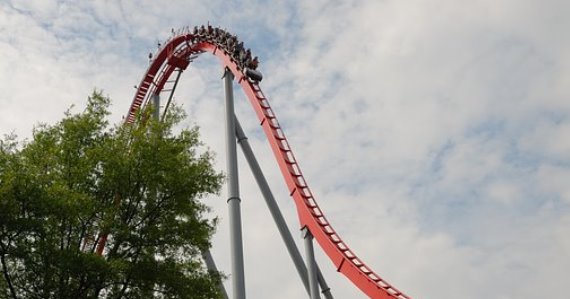 How will the instability impact markets?
All of this means the outlook for corporate and economic growth seems to be changing. So what does that mean for markets?
In the last six weeks, we've started to see a shift away from a focus on very strong earnings growth and the companies that benefit from that to more of a focus, particularly in share markets, on valuation and what are known as 'value' stocks. This has been really noticeable in sectors like technology, with growth stocks like Amazon and Netflix slumping in October. Given the real variations between valuations in different share market sectors, we think this trend has further to play out.
To multi-asset investors like MLC, this is important. The fact that managers with different investment styles shine at different times is one of the reasons why, when we construct portfolios within a particular asset class (like global or Australian shares) we make sure there's real diversification in the types of managers we use. We think that value investors, who've had quite a tough time recently, will start to perform strongly as valuation becomes a much greater focus and a stronger driving factor in share markets.
By Jonathan Armitage, MLC Chief Investment Officer
Source : Nab assetmanagement November 2018
Important information: This communication is provided by MLC Investments Limited (ABN 30 002 641 661, AFSL 230705) (MLC), a member of the National Australia Bank Limited (ABN 12 004 044 937, AFSL 230686) (NAB) group of companies (NAB Group), 105–153 Miller Street, North Sydney 2060.  NAB does not guarantee or otherwise accept any liability in respect of any financial product referred to in this communication.
The information in this communication may constitute general advice. It has been prepared without taking account of individual objectives, financial situation or needs and because of that you should, before acting on the advice, consider the appropriateness of the advice having regard to your personal objectives, financial situation and needs.
You should obtain a Product Disclosure Statement (PDS) relating to the financial products mentioned in this communication issued by MLC Investments Limited, and consider it before making any decision about whether to acquire or continue to hold these products. A copy of the PDS is available upon request by phoning the MLC call centre on 132 652 or on our website at mlc.com.au or mlcinvestmenttrust.com.au
MLC believes that the information contained in this communication is correct and that any estimates, opinions, conclusions or recommendations are reasonably held or made as at the time of compilation. However, no warranty is made as to the accuracy or reliability of this information (which may change without notice). MLC relies on third parties to provide certain information and is not responsible for its accuracy, nor is MLC liable for any loss arising from a person relying on information provided by third parties.
This information is directed to and prepared for Australian residents only.  MLC may use the services of NAB Group companies where it makes good business sense to do so and will benefit customers. Amounts paid for these services are always negotiated on an arm's length basis.