You can enjoy the benefits of living life online, by simply staying in control of who can access your information when you're connected to the internet.
Set up the basic computer security
Choose a reputable Internet Service Provider (ISP) to provide your internet access.
Keep your operating system up-to-date by switching on automatic updates and install them as soon as they become available. Check out Microsoft Download Centre or Apple security updates pages.
Always type the address of the site (the URL) you want to visit in the browser's address bar (don't click on links from emails you receive), especially when you want to shop and bank online.
Keep your computer's security software up-to-date, including anti-virus, anti-spyware, anti-spam and firewall products.
Review your browser setting
Use a supported browser
It's best to use the latest version of a web browser, as these will have the latest security features.
If you're banking or shopping online, it's worth checking if the site supports the browser you're using to make sure you're getting the highest level of security encryption.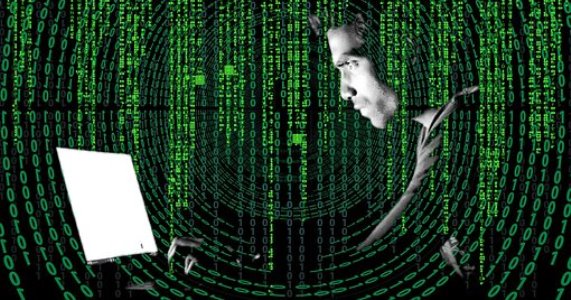 Get warnings when accessing secure and unsecure web pages
Only access secure sites when shopping or banking online. You can set up your browser settings to prompt you every time you leave a secure site. Go to your browser's Help menu to find out how.
Clear your history, cache and cookies
To help your browser work better (and for security) you should clear your cache periodically. Also, for privacy reasons, you might want to clear your cache, cookies and history manually. This is always recommended if you're using a computer in a shared public space like internet cafes, hotels or airport lounges. Go to your internet browser's security or safety settings to choose options to clear your cache.
Make sure you're in the right place
The safest way to access a site is to type the address into your browser. Following a link may lead you to a fake website designed to trick you into entering personal details.
Look for the green padlock and https (the s is for secure) in the URL address bar when using shopping or banking sites. See the image below to help you identify a secure website.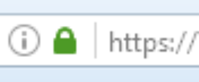 If you're visiting a new website for the first time, and have received the website address via email or SMS, search for the website on Google, to check that the website is legitimate.
Check spelling
Fake websites often have slight spelling errors in the address. For example, having the number 1 instead of the letter I.
Use good password management
Disable the option on your web browser to automatically remember user names and passwords. You can check your browser's help menu for instructions.
Use a reputable password management app such as 1password to securely store your passwords and have them on hand when you need them.
Never share or write down a password, and make sure the password you choose is strong and would be difficult to guess. Read our comprehensive list of tips on good password management.
Take care in public spaces
If you can, avoid using shared computers in libraries, airports, cafes or hotels if you want to work, bank or shop online.
Never leave your computer unattended or unlocked and make sure you're not observed entering passwords and personal data.
People may peer over your shoulder to read information on your laptop or other device. This is called shoulder surfing and this is how they can steal confidential or personal information while you work or bank online.
Avoid using public WiFi networks
These networks can pose a risk as data can be intercepted by criminals on unsecured networks.
Avoid logging into networks with generic names (for example Netgear) or networks with the same name as you'd log into at home and use VPN (Virtual Private Network) software to protect your activity.
If a wireless network asks you to install software in order to connect, don't accept. Cancel these requests even if they look legitimate.
Look for potential signs of malicious activity when connected to public WiFi like prompts to:
accept new digital certificates
install new software of updates.
Important Information: The information contained in this article is intended to be of a general nature only. It has been prepared without taking into account any person's objectives, financial situation or needs. Before acting on this information, NAB recommends that you consider whether it is appropriate for your circumstances. NAB recommends that you seek independent legal, financial, and taxation advice before acting on any information in this article.
Any information provided by the author detailed above is separate and external to our business and our Licensee. Neither our business, nor our Licensee take any responsibility for any action or any service provided by the author.
Any links have been provided with permission for information purposes only and will take you to external websites, which are not connected to our company in any way. Note: Our company does not endorse and is not responsible for the accuracy of the contents/information contained within the linked site(s) accessible from this page.