From kindergarten to Year 12 the total cost of putting a child through private school in Australia ranges from $296,806 to $543,334, depending on what state or region you live in.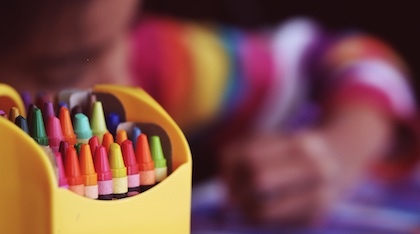 By comparison, the cost of public school education for the same years varies between $50,950 in regional Queensland and $69,589 in metropolitan New South Wales.
Whether public or private, it might almost be worth moving to the country if you live in a major metropolitan area to save money on school costs. But of course this is not an option for the majority of families.
Do your homework
Whether you are deciding to send your child to a new school or choosing a school for the first time, it's important to research what the costs will be.
Money expert, Bessie Hassan, from leading comparison website, Finder.com.au, says the cost of textbooks, stationery, laptops and other school supplies can add up. "You will typically be spending more on these options at private schools, particularly when purchased through the institution, and more of them may be mandatory for students," she says.
Investigate scholarships and part-scholarships
If your child is academically gifted, it's worth looking at the possibility of getting a scholarship. Although there are costs involved in sitting for scholarship tests, if your child shows an aptitude beyond their years it might be money well spent. Typically the tests are held just before the start of the school year, but you may need to register several months prior. For more information: www.acer.edu.au/scholarship
Uniform or no uniform?
Hassan says that according to the Australian Scholarships Group, clothing alone could cost over *$570 per year for senior high school students at private schools in Victoria.
"Some public schools do not require their students to wear uniforms. When they do, the uniforms are usually quite basic, practical and cost-effective. Meanwhile, at private schools there will almost always be uniforms and they may be much more expensive and elaborate," says Hassan.
A single private school uniform blazer can cost upwards of $200, to say nothing of dry cleaning costs over the years.
How to save, save, save
It's not all gloom and doom though. When it comes to back-to-school shopping for the new year, Hassan has some great tips.
Know your budget. Allocate a specific amount for school needs.
Make a list of all the school requirements. Teachers will usually provide a list.
Find reusable items from last year's supplies. Remove those from the list so you don't buy them again.
Buy in bulk. Packs of basic school supplies might be available for less.
Leave the kids at home. Children will be tempted by flashy gadgets.
Compare prices at different merchants and look for deals.
Shop for quality supplies. Don't just buy the cheapest.
Shop online. Save time, resources and enjoy the convenience.
For more information about saving for your childrens' education contact us on 08 8232 9498.
Source: Reproduced with the permission of the Financial Planning Association of Australia's Money and Life team. This article was originally published at www.moneyandlife.com.au
Important: This provides general information and hasn't taken your circumstances into account.  It's important to consider your particular circumstances before deciding what's right for you. Although the information is from sources considered reliable, we do not guarantee that it is accurate or complete. You should not rely upon it and should seek qualified advice before making any investment decision. Except where liability under any statute cannot be excluded, we do not accept any liability (whether under contract, tort or otherwise) for any resulting loss or damage of the reader or any other person.
Any information provided by the author detailed above is separate and external to our business and our Licensee. Neither our business, nor our Licensee take any responsibility for their action or any service they provide.
Any links have been provided with permission for information purposes only and will take you to external websites, which are not connected to our company in any way. Note: Our company does not endorse and is not responsible